Follow @GostreamsT
Dear users, if the Movie/Episode does not load, please try Refresh few times. If it still get error please try our Alternative Server by clicking the Three Dash Button in the Left Top of Player or Scroll down to select Server 2 below Player. Happy watching!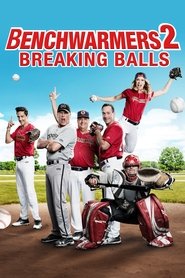 Benchwarmers 2: Breaking Balls
A washed-up baseball player becomes an attorney. He gets a chance at redemption when his boss asks him to manage the company softball team in hopes of winning a championship.
Duration: 91 min
Release: 2019