DC's Legends of Tomorrow Season 1 Episode 10
Follow @GostreamsT
Dear users, if the Movie/Episode does not load, please try Refresh few times. If it still get error please try our Alternative Server by clicking the Three Dash Button in the Left Top of Player or Scroll down to select Server 2 below Player. Happy watching!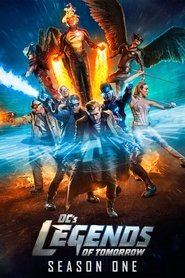 DC's Legends of Tomorrow Season 1 Episode 10
Rip tells the team they are headed to the future to take out a powerful ally that Savage needs in order to conquer the world. However, when Rip reveals the ally is a 14 year-old boy who will one day grow into an evil dictator, the team is split about the morality of killing a child, even if it does save the world. Meanwhile, Sara talks Snart through a rough patch and Ray learns something that could impact his future with Kendra.
Episode Title: Progeny
Air Date: 2016-04-07
Year: 2016