DC's Legends of Tomorrow Season 1 Episode 15
Follow @GostreamsT
Dear users, if the Movie/Episode does not load, please try Refresh few times. If it still get error please try our Alternative Server by clicking the Three Dash Button in the Left Top of Player or Scroll down to select Server 2 below Player. Happy watching!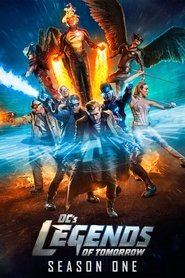 DC's Legends of Tomorrow Season 1 Episode 15
Being in the vicinity of the Time Masters leaves Rip and Rory incredibly disturbed for very different reasons. Meanwhile, Sara takes over the Waverider, Kendra is reunited with Carter and Snart decides he might be a hero after all.
Episode Title: Destiny
Air Date: 2016-05-12
Year: 2016