DC's Legends of Tomorrow Season 1 Episode 16
Follow @GostreamsT
Dear users, if the Movie/Episode does not load, please try Refresh few times. If it still get error please try our Alternative Server by clicking the Three Dash Button in the Left Top of Player or Scroll down to select Server 2 below Player. Happy watching!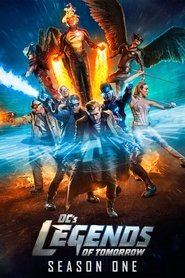 DC's Legends of Tomorrow Season 1 Episode 16
After the numerous sacrifices the team has made since the beginning of this ride, Rip decides that it's time they each decide their own destiny and returns them to Central City a few months after they first left. Returned to their normal lives, each team member must individually decide if they are willing to sacrifice everything in order to save the world. Meanwhile, Sara visits with her father who delivers some heartbreaking news about her sister.
Episode Title: Legendary
Air Date: 2016-05-19
Year: 2016