DC's Legends of Tomorrow Season 1 Episode 3
Follow @GostreamsT
Dear users, if the Movie/Episode does not load, please try Refresh few times. If it still get error please try our Alternative Server by clicking the Three Dash Button in the Left Top of Player or Scroll down to select Server 2 below Player. Happy watching!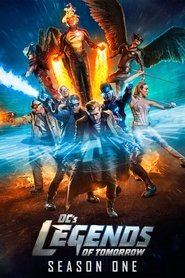 DC's Legends of Tomorrow Season 1 Episode 3
Rip decides to weaken Vandal Savage by going after his financial assets. Rip and Sara infiltrate Savage's bank, but are discovered by his men. Snart and Rory talk Jax into taking the jump ship back to Central City so they can steal a valuable emerald.
Episode Title: Blood Ties
Air Date: 2016-02-04
Year: 2016