DC's Legends of Tomorrow Season 1 Episode 4
Follow @GostreamsT
Dear users, if the Movie/Episode does not load, please try Refresh few times. If it still get error please try our Alternative Server by clicking the Three Dash Button in the Left Top of Player or Scroll down to select Server 2 below Player. Happy watching!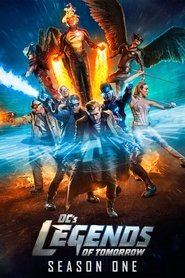 DC's Legends of Tomorrow Season 1 Episode 4
Nuclear scientists mysteriously disappear when Vandal Savage retreats behind the Iron Curtain in the early 1980s. The team follows Vandal's trail in an effort to find his next target, while Ray bonds with a beautiful Soviet scientist. Stein pushes Jax to be better, which frustrates Jax and ultimately threatens the Firestorm matrix. Rip asks Sara to train Kendra.
Episode Title: White Knights
Air Date: 2016-02-11
Year: 2016