DC's Legends of Tomorrow Season 1 Episode 5
Follow @GostreamsT
Dear users, if the Movie/Episode does not load, please try Refresh few times. If it still get error please try our Alternative Server by clicking the Three Dash Button in the Left Top of Player or Scroll down to select Server 2 below Player. Happy watching!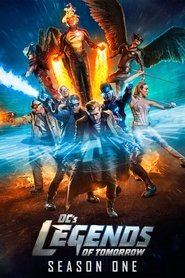 DC's Legends of Tomorrow Season 1 Episode 5
After some of the Legends are captured and thrown into a Russian gulag during the height of the Cold War of 1986, Snart leads the team in an elaborate escape plan to free their comrades. However, Rip gives Sara a secret side mission that could prove not only to be a liability, but fatal to the team.
Episode Title: Fail-Safe
Air Date: 2016-02-18
Year: 2016