DC's Legends of Tomorrow Season 1 Episode 7
Follow @GostreamsT
Dear users, if the Movie/Episode does not load, please try Refresh few times. If it still get error please try our Alternative Server by clicking the Three Dash Button in the Left Top of Player or Scroll down to select Server 2 below Player. Happy watching!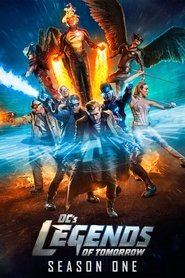 DC's Legends of Tomorrow Season 1 Episode 7
After receiving a distress call from another timeship stranded in space, Rip decides to answer the call in order to use the other ship's computer to track Savage. The team is suspicious and warns him this could be a trap but he moves forward with his plan. Ultimately, the team was right and they have to battle time pirates. With most of the team captured, it is up to Professor Stein to rescue them all.
Episode Title: Marooned
Air Date: 2016-03-03
Year: 2016