Follow @GostreamsT
Dear users, if the Movie/Episode does not load, please try Refresh few times. If it still get error please try our Alternative Server by clicking the Three Dash Button in the Left Top of Player or Scroll down to select Server 2 below Player. Happy watching!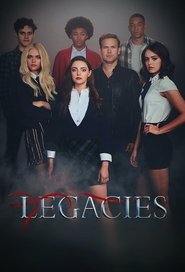 Legacies Season 2 Episode 1
Hope becomes more determined than ever to find her way back to Mystic Falls. Alaric continues looking into the mysterious night Malivore was destroyed. As the students leave for summer vacation, Landon stays behind to keep an eye on Rafael.
Episode Title: I'll Never Give Up Hope
Air Date: 2019-10-10
Year: 2019