Follow @GostreamsT
Dear users, if the Movie/Episode does not load, please try Refresh few times. If it still get error please try our Alternative Server by clicking the Three Dash Button in the Left Top of Player or Scroll down to select Server 2 below Player. Happy watching!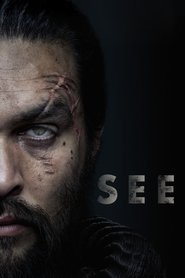 See Season 1 Episode 1
A journey of survival begins when an army of Witchfinders attacks the village of Alkenny.
Serie: See
Director: Francis Lawrence
Guest Star: Adrian Hough, Alex Bulmer, Bree Klauser, Brianna Clark, Camillia Mahal, Christian Sloan, Dagan Nish, Donovan Tildesley, Ellen MacNevin, Hiro Kanagawa, Jefferson Halliday, Josh Blacker, Luc Roderique, Mainei Kinimaka, Marilee Talkington, Mojean Aria, Oliver Peters, Peter Bryant, Rocky Anderson, Sharon Taylor, Spencer Prewett, Tantoo Cardinal
Episode Title: Godflame
Air Date: 2019-11-01
Year: 2019