Supernatural Season 15 Episode 1
Follow @GostreamsT
Dear users, if the Movie/Episode does not load, please try Refresh few times. If it still get error please try our Alternative Server by clicking the Three Dash Button in the Left Top of Player or Scroll down to select Server 2 below Player. Happy watching!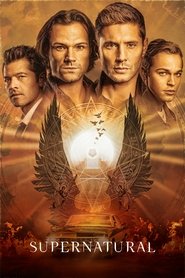 Supernatural Season 15 Episode 1
Picking up here we left off last season, Sam, Dean and Castiel are left to defend the world after all the souls in hell have been released and are back on Earth and free to kill again.
Episode Title: Back and to the Future
Air Date: 2019-10-10
Year: 2019